Highland Passes, Part 2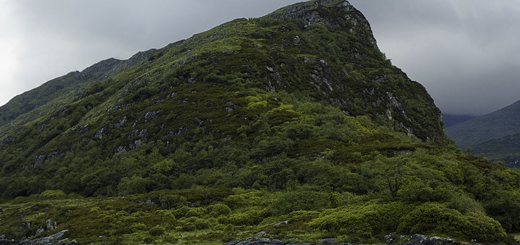 The little bent bloke's bailiwick
Is fixing shoes and sucking dick;
He'll talk dirty, if you wish,
In total gibberish,
Because his tongue is Old Gaelic.
Parts 1 | 2
Irish Central explains that the leprechaun legend traces back the the eighth century. They are said to be small — leprechaun means "small body" — male, bearded fairy shoemakers dressed in green (originally in red) and make distinctive tapping noises with their cobbler hammer, by which they can be identified at a distance. They are characters in cautionary tales that warn of the trappings of greed.