Kim Jong's Elite Guards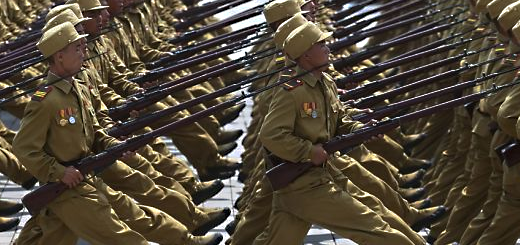 Since Kim Jong's elite guards in Pyongyang
Clean their rifle barrels with their wang,
They tend to die heinously,
When simultaneously
They come and go out with a bang.
According to Wikipedia, the Supreme Guard Command (also known as Unit 963, the Escort Bureau, Guard Command, Guard Bureau and the General Guard Bureau) was formed in 1946. It is the personal bodyguard force tasked with the protection of North Korea's ruling Kim family. It is composed of some 95,000 to 125,000 personnel augmented by II Army Corps for the defense of the capital and other strategic locations. They provide an additional 95,000-100,000 soldiers, with their included artillery and armored vehicles.