Lazy New Ways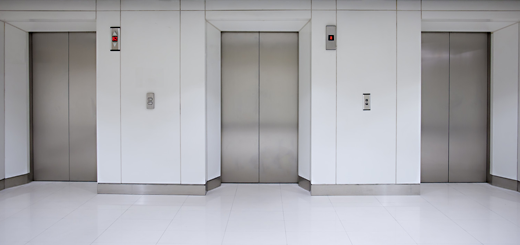 Though some purist wankers may scoff
At lazy new ways to beat off,
A modern masturbator
Can ride an elevator
Up just a few floors and get off.
Selected mostly verbatim from Home Elevator of Texas: Elevators are twenty times safer than escalators. There are twenty times more elevators than escalators, but they account for only 30 percent more accidents. Elevators are also safer than cars. On average each year, 26 people die in elevators in the U.S. Most are elevator technicians. Compare to 26 car deaths every five hours. There are over 700,000 elevators in the U.S. The very first elevator that had manual user control, whereby passengers could choose their own floor, was installed in the New York Marriott. Every three days, elevators carry the equivalent of the entire Earth's population.