Ray and Janay Rice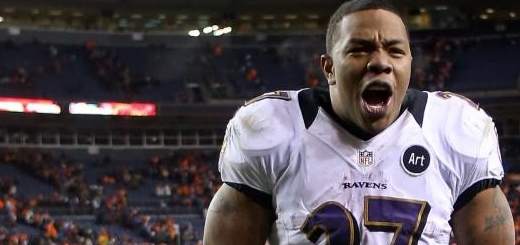 Why did Ray feel justified in clobbering Janay in the casino?
At the blackjack table, she kept saying, "Hit me, hit me."
What initially attracted Ray to Janay?
She's a knockout.
What's the most popular brand of headphones in the NFL?
Beats by Ray.
Why does Janay avoid intercourse with Ray in the winter?
She doesn't want to get cold-cocked.
Why is Ray such a successful fisherman when Janay's with him?
He uses the right hook.
What's the beverage Ray always serves Janay at parties?
Punch.
How does NFL Commissioner Roger Goodell hide his weeping over the Rice controversy?
He wears Ray-Bans.
Does Janay enjoy gambling trips with Ray?
Yes, they're always a big hit.
Is it true that Janay looks just like her mother in photographs?
Yes, she's a spitting image.
Is Janay aware of Ray's violent tendencies?
Maybe unconsciously.
How much does Janay enjoy riding elevators?
So much, that Ray's got to drag her away from them.
What's the oddest thing about Janay's elevator experiences?
She's always going down, even if she's on the ground floor.
Just how serious is Janay about not getting pregnant by Ray?
She'd rather be knocked out than knocked up.
According to Wikipedia, Ray Rice is an American football player who is now infamous for punching his then-fiancée Janay Palmer in the face in an Atlantic City casino elevator. She was rendered instantly unconscious, and Rice's indifference immediately after the incident — which was caught entirely on security video — proves he's an epic asshole, who richly deserves ridicule and ostracism for his misogynistic and violent behavior.