Santa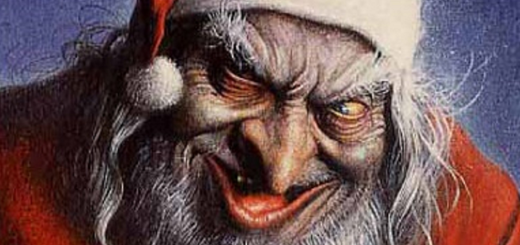 So covered in soot, Santa's black,
With pine needles lodged in his crack;
His shriveled private parts
Reek of reindeer farts,
And there's fungus all over his sack.
According to Gizmodo, if all of St. Nick's reindeer are male — which is a reasonable assumption, given their masculine-sounding names — they've all had their nuts cut off. We know this, because only females and castrated males retain their antlers in winter. Damn, Santa, that's just cold!