The Yurt, Part 2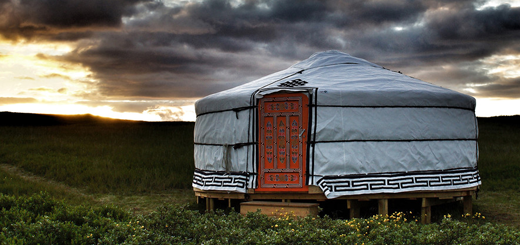 Behind the ornately carved door,
Lay yak-hair rugs on a dirt floor,
Yet the structure is clean,
And warms up to fifteen,
With an iron stove hearth at its core.
All the information above about the yurt is factually accurate. "Yurt" is a Russian word, by the way. Native Mongolians call it a ger (pronounced "gair"). It can go up in an hour, which well suits nomadism, and it's surprisingly spacious, using ingenious traditional construction techniques and materials.