The Yurt, Part 3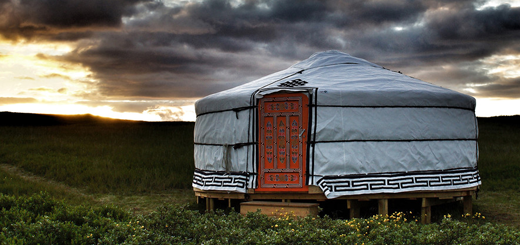 Near the south-facing door, sleep the men,
While in the rear half, all the women
Rest under the felt dome
That crowns their round home
Over wall slats, orange and wooden.
All the information above about the yurt is factually accurate. "Yurt" is a Russian word, by the way. Native Mongolians call it a ger (pronounced "gair"). It can go up in an hour, which well suits nomadism, and it's surprisingly spacious, using ingenious traditional construction techniques and materials.